Konga Yakata BlackFriday Deal 2014: 500GB HDD Acer Laptop + FREE Bag + FREE Mouse + FREE Headset = 49K. FREE nationwide delivery!
It is time for shopping! You must have heard of the 2014 Yakata Black Friday Sales on Konga? If not, you are still on a long thing.
For those who don't know, Black Friday is a day where you can buy stuffs half the price or sometimes you can get it 70% off! That is what Konga is offering in this BlackFriday. (nigeriaschool.com.ng)
The Konga Yakata is going to blow your mind away, and guess what? The offer is starting tomorrow, 27th November, 2014. The first offer is mind blowing, you can get a Laptop, A FREE Headset, Bag and a Mouse for N49,000.00! This is real! This deal is called Konga Yakata 4-in-1 standard stock.
Here is the hottest deal for this Black Friday on Konga Nigeria, you can get a 500GB HDD Acer Laptop + FREE Bag + FREE Mouse + FREE Headset = 49K. And to top it all, it FREE nationwide delivery! And you can pay on Delivery!
Wait, don't tell me you don't like this awoof 4-in-1 standard stock from Konga? As a student, you need a Laptop, it will help you more than you can ever imagine. In fact the Nigeria Government once plan to make all the students in Higher Institution own a Laptop, but like all Nigeria Polities, it is a failed project.
Now you can make that reality of owning a Laptop come true, and this time around, you are not just getting a Laptop for half the price, FREE Headset, FREE Mouse and FREE Bag! Awoof!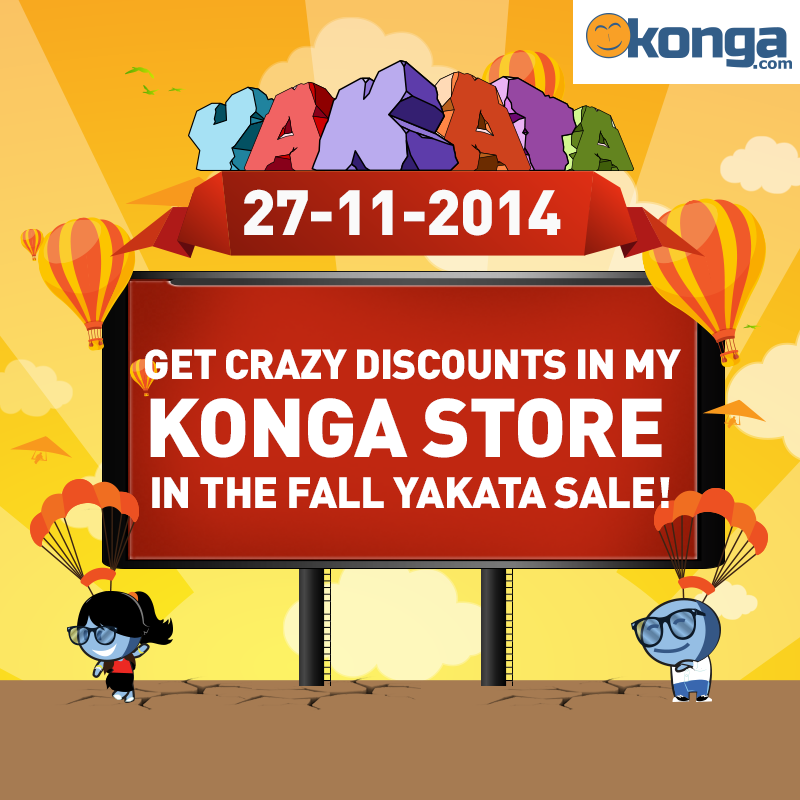 Here is why you need to get this offer before it close
The Konga 4-in-1 black friday package is affordable. This Laptop display an amazing IPS technology designed with a 10 point touchscreen for fingertip control.
The Dual Core processor combined with top graphics options to conquer your computing tasks with ease. Four built-in speakers plus Dolby Digital Plus Home Theater makes your good times sound incredible.
You might be wondering what Laptop you can buy for N49k, well it is the Aspire V5-123 netbook, the original price of this Laptop is about N69,300.00. But now you are getting the best bargain ever, see a full photo of the laptop.
Image of Acer Aspire V5-123-3659 11.6-Inch Laptop (Glossy Black)
Now if you need a Laptop, now is the best time to get it.
How to Order Online in Nigeria?
A lot of people do send us message/e-mail asking us very good question. And the question is: If I order something online, how can I pay? And how will I receive the product?
To be honest, not every body know they can order something online in Nigeria. And since there is a lot of SCAMmers in Nigeria, it become hard for people to trust this online stuffs. That is where Konga comes in.
1. You can order anything online at konga and pay with your ATM card, you also have the option to pay when you receive the order/product you ordered.
2. And you will receive the package to your doorstep within 3 days if you stay in Lagos, or within 7 days if you stay in other part of Nigeria.
Would you like to take advantage of this offer? then Click Here order the 4-in-1 package.
Konga Yakata has a lot of juicy offers, just take time to browse the store!
If you don't know, this offer will only last for 24 hours! If you miss it, you miss it forever 😀
Now don't keep this to yourself. Click on the twitter and Facebook Like button to share this with your friends.